In Melbourne, now you can get Top Cash for Trucks along with a lightning-fast Truck Removal.
As one of the most dependable Cash for Truck in Melbourne, We offer the best prices for all your unwanted vehicles, including trucks.
Sell Your Trucks - Industry's Finest Truck Removal Specialists is now providing Truck Recycling in Melbourne, that too at no extra cost. The Truck Removal service We offer is absolutely free.
Now take out the stress of selling your truck
At Sell Your Trucks, We take the stress of selling your old unwanted trucks and other vehicles and have replaced it with a Hassle-Free Truck Removals Service. The services We offer are fast and stress-free.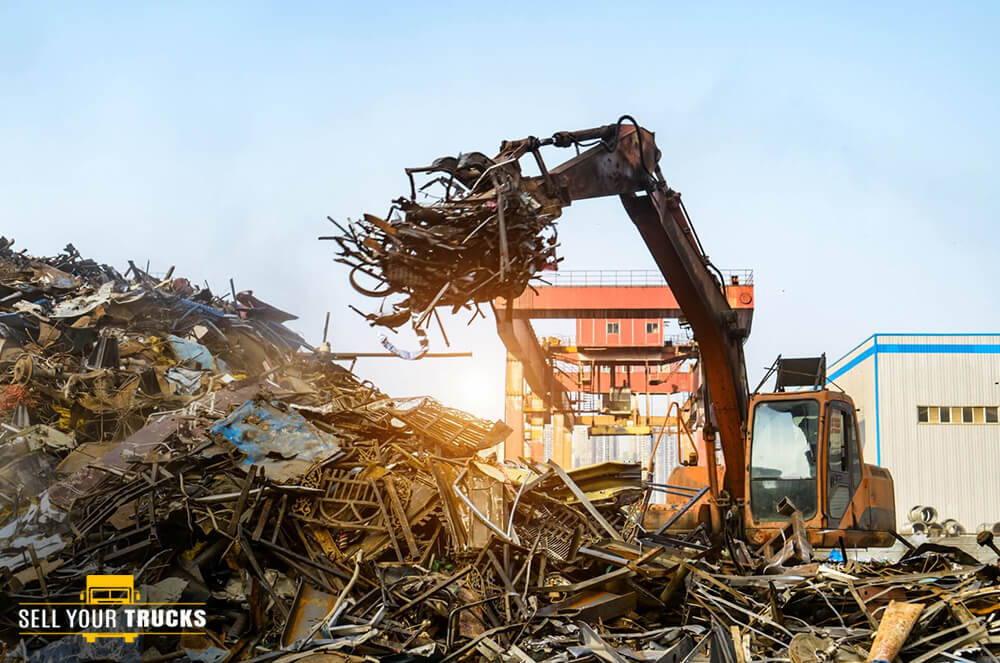 The benefits of selling your old unwanted trucks to Sell Your Trucks
Instant Cash for Trucks in Any Condition: The Company buys trucks in any size and shape. We buy trucks in any condition. With Sell Your Truck, there is no need to spend more money, time, effort and energy to do repairs on your old truck to make it look more sellable. We buy the truck as it is.
Lightning-Fast Truck Removals: Sell Your Trucks has the best crew in the industry. The crew are real professionals who are experienced and dedicated to offering the best services to all their customers. With the help of the state of the art tow trucks and the latest machinery, We can do a truck removal in 30 minutes or less.
Truck Removals at your convenience: Now you have the power to decide when the truck should be removed from your property. You can fix the time, location, and date for a free truck removal. The crew from Sell Your Trucks will be there on time and will do a professional job of Free Truck Removals.
Free Paperwork: To ease the difficulties, Sell Your Trucks now provides Free Paper Work or contracts to make the sale valid. Photo ID and the Proof of Ownership, of course, you will be having. Now all you have to do is bring your pen and sign on the dotted line of the contract to make it valid.
Instant Quotes: Instant quote is another specialty of Sell Your Trucks. Now you can get the quote by contacting them on their phone number 0410 726 726 or by sending a mail to them at their mail id info@sellyourtrucks.com.au provided in their website www.sellyourtrucks.com.au. We give the best quote based on the details you provided. You can always check with other companies about the rate We offer. But you can be sure that We have provided the best possible rate which that vehicle will fetch in the market.
How to Sell Your Truck Provides the Best Cash for Trucks Rates in Melbourne
Sell Your Trucks Melbourne is proud to have a reputation as being Melbourne's honest Cash for Scrap Trucks Service.
Unlike the competing companies Sell Your Trucks buys trucks and other vehicles for their valuable materials, metals and other auto parts. This helps the company to pay Top Dollar for your Truck.
At Sell Your Trucks, We pay Cash for Trucks in any condition including:
Damaged Trucks
Wrecked Trucks
Junk Trucks
Old Trucks
Scrap Trucks
Broken Trucks
Accident Trucks
Mechanical Fault Trucks
Registered & Unregistered Trucks
Unwanted Trucks
Used Trucks
Flood Damaged Trucks
Sell Your Trucks – For Best Cash for Trucks Rates in Melbourne
We will offer the best rates and best service. So If you have an old Unwanted Truck, contact Sell Your Trucks at 0410 726 726.