As Melbourne's leading Cash for Utes service, Sell Your Trucks Melbourne knows that you'd prefer to Sell Your Ute quickly without the usual hassles that can come with getting rid of an unwanted vehicle. Finding the right buyer for your Ute can takes weeks or even months, especially if it is damaged, wrecked or simply not in tip-top condition. With Sell Your Trucks, you can say goodbye to all of that: we gladly pay Instant Cash for Utes in any condition, make or model and will collect it promptly with our Free Melbourne Ute Removal Service. For Melbourne's instant way of selling your unwanted Ute, look no further than Sell Your Trucks.
Contact Sell Your Trucks Melbourne today at 0410 726 726
There's No Cash Like Instant Cash – And That's What You Get with Our Top Cash for Utes Service
Do you want the guaranteed sale of your unwanted Ute? We'll do something better: we'll buy it 'as is' with the best Cash for Utes rates in Melbourne and collect it free of charge. Forget about having to repair, prep clean your vehicle to be more sellable, we'll happily buy it no matter what shape it is in. But why would we want to pay top dollar for a damaged Ute? Because we buy vehicles for their auto parts, metals and other materials which means that your vehicle is still highly valuable even when it is no longer roadworthy. You can count on us for an exceptional Instant Cash for Utes payment even when traditional Vehicle Buyers won't want anything to do with your Ute.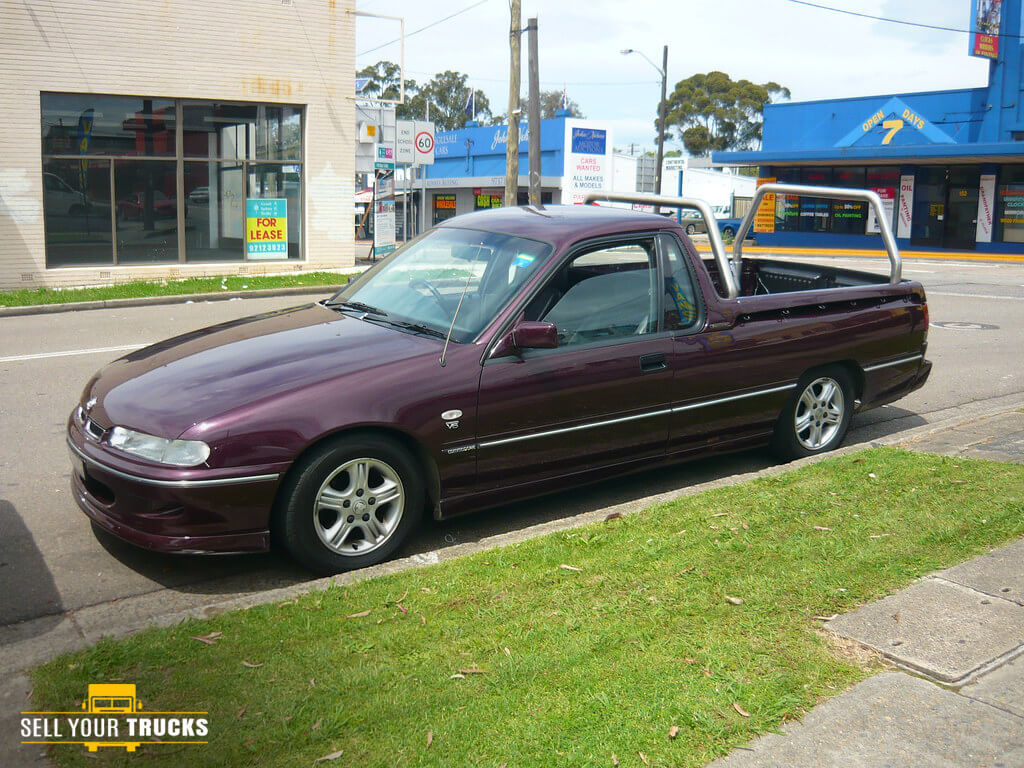 We pay Cash for Utes in any make, model and condition by Online Bank Payment or Cheque including:
Damaged Utes
Wrecked Utes
Junk Utes
Scrap Utes
Old Utes
Registered Utes
Unregistered Utes
Mechanical Fault Utes
Unwanted Utes
Accident Utes
Broken Utes
Used Utes
Get a Fast & Free Ute Removal from Melbourne's Trusted and Fully Certified Ute Removal Experts
Our Vehicle Removal Experts are handpicked for being the industry's finest and most reliable. At Sell Your Trucks, we emphasize the importance of a trustworthy service that can be depended on every time. We dedicate each to providing 100% customer satisfaction and so far, so good!
With Sell Your Trucks, you get the promise of:
Honest & Competitive Cash for Utes Offers
Reliable Vehicle Removal Experts Who are Always on Time
Friendly Professionals Who Will Go Above and Beyond for You
A Customer-Centric Ute Removal Service
We Strive to Make the Sale of Your Ute as Fast as Possible – So We Provide Instant Quotes Over the Phone
Nobody wants to spend ages trying to get quotes from potential buyers who come to inspect your vehicle, only to give you a low offer. At Sell Your Trucks, we provide Instant Quotes over the phone which are free and no-obligation. You can receive a vehicle appraisal from the comfort of wherever you are located. We will simply ask for some details about your Ute including its condition, make & model, age, size and more.
How Our Free Melbourne Ute Removal Service Works
When you choose us to pay Instant Cash for your Ute by Online Bank Payment or Cheque, you can receive a Free Ute Removal. Of course, you're free to deliver it yourself. This might even add a little extra to your Cash for Utes offer (up to $50 or so). The first thing to do is to call us. Over the phone, you can receive your Instant Quote and book your appointment with us at a time that suits you. Next, our Vehicle Removal Experts will arrive on time to pay you on the spot. We'll handle the paperwork, just bring proof of ownership and photo ID. You'll also have to remove your registration plates. Within minutes, your Ute will be towed from its location.
Contact Sell Your Trucks Melbourne for a quote today at 0410 726 726