Trucks may be the bigger brother of cars which do all the heavy lifting – but that doesn't mean they're not prone to hail damage! Luckily, there are top Truck Removals services like Sell Your Trucks who provide exceptional Cash for Hail Damaged Trucks offers, no matter what condition they're left in. Although most truck buyers won't be interested in a truck damaged by the elements, we'll gladly paint Instant Cash for yours 'as is' by Online Bank Payment or Cheque and tow it for free with our Free Hail Damaged Truck Removals Melbourne service. We are available Melbourne wide and are a just a phone call away.
Contact Sell Your Trucks Melbourne today at 0410 726 726
Is Your Truck Damaged by the Elements? We Provide Free Hail Damaged Truck Removals Melbourne Wide
Owning a damaged vehicle can seem like a dire situation at first glance, but thanks to Sell Your Trucks you can turn it into an opportunity for Instant Cash! Our state-of-the-art tow trucks and Licensed Truck Removals team can confidently buy and remove your unwanted truck in minutes so that your situation can be taken care of promptly and hassle-free. Wherever your truck is located, whether it be on-road, off-road, residential premises or on a construction site, we can pay you by Online Bank Payment or Cheque and have it collected before your eyes.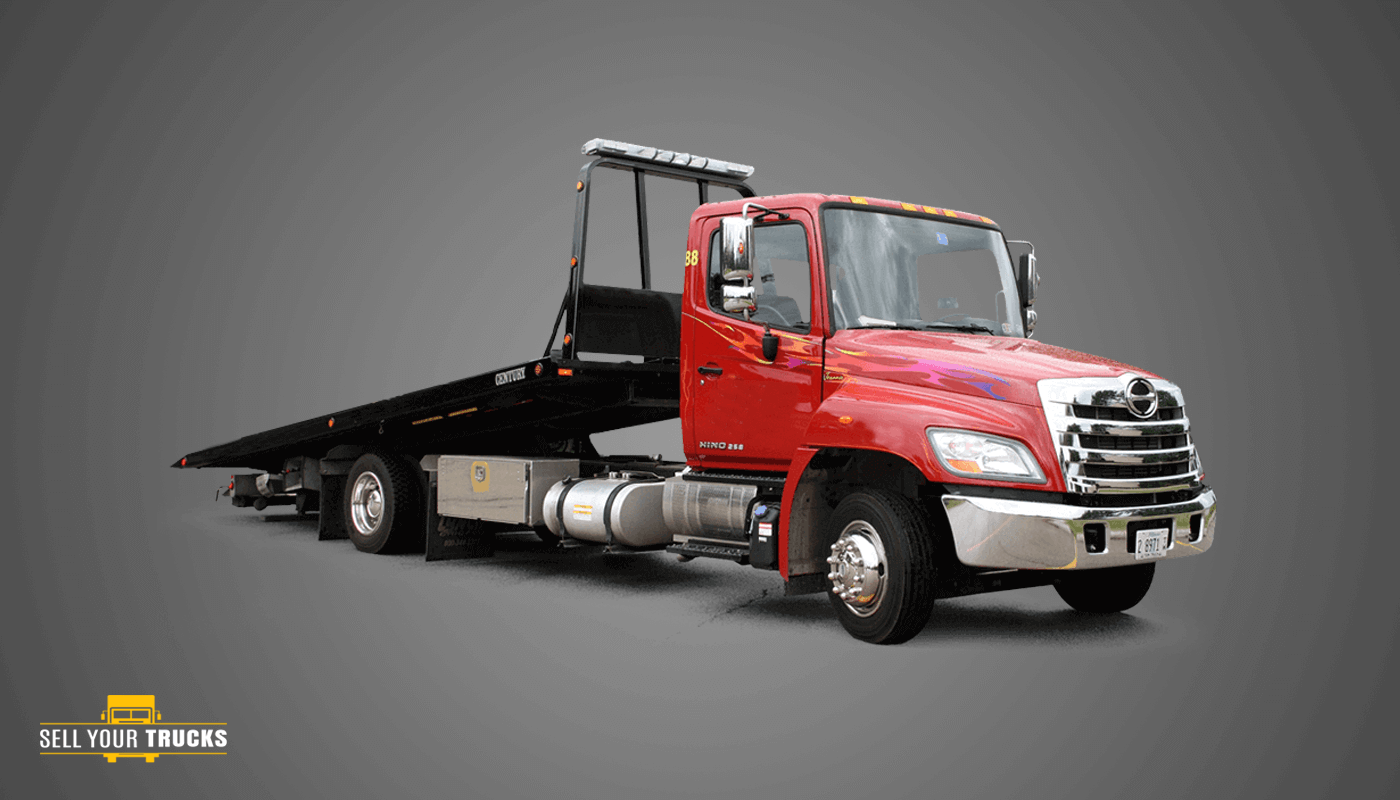 Don't Let a Rainy Day Stop You from Getting the Top Cash for Hail Damaged Trucks Offer You Deserve
We can turn your Damaged Truck into an Instant Cash sum this very day. Our 'Same Day' Hail Damaged Truck Removals are just a phone call away are available whenever you require our services. We buy trucks for their auto parts, metals and other materials and so it doesn't to us if your truck is damaged, old or no longer roadworthy. It still has valuable parts such as its engine parts, rims, tyres, bumpers and more. This is why we can pay such exceptional offers for trucks that most truck buyers won't even consider.
We pay Cash for Trucks in Melbourne by Online Bank Payment or Cheque which include:
Hail Damaged Trucks
Damaged Trucks
Broken Trucks
Old Trucks
Scrap Trucks
Wrecked Trucks
Junk Trucks
Accident Trucks
Unwanted Trucks
Registered & Unregistered Trucks
Used Trucks
Mechanical Fault Trucks
We Pay Instant Cash for Hail Damaged Trucks from Any Make & Model
From Hino to Isuzu, we will gladly pay for your vehicle parts without bias or preference for any particular brands which vehicle buyers often do.
We pay honest Cash for Trucks from any brand by Online Bank Payment or Cheque including:
Isuzu
Hino
Kenworth
Volvo
Mercedes-Benz
DAF
Mack
UD
Western Star
Scania
Freightliner
Cat Trucks
We'll Save You Time with Our Instant Quotes
Selling your truck can be a lot of effort, stress and time, especially if you are trying to find a buyer for a damaged vehicle. We'll make the process easy with our Instant Quotes which can be given over the phone or online. We provide truck appraisals without needing to first come and see your truck in person. We'll just ask for some relevant details about your truck including its make, model, condition, age, size, weight and the number kilometres it has been driven.
Receive Your Free Hail Damaged Truck Removal in Melbourne in Record Time
Our Instant Cash for Trucks Service includes free collection. You are also free to deliver it yourself if it's still roadworthy (for your time, you might be rewarded with an extra $50 or so). The first thing to do is have a chat with us over the phone or online where you'll receive your Instant Quote and can book an appointment with us. Next, our team will arrive to pay on the spot as well as provide a Free Truck Removal. Don't worry about paperwork – we'll handle that. We simply ask that you bring photo ID, proof of ownership and remove your registration plates.
Contact Sell Your Trucks Melbourne for a quote today at 0410 726 726 or online