Is your Old Clunker just collecting dust and taking up some much-needed space? You generally have 2 options: pay to have it towed to the landfill or get paid Top Cash for Trucks instead and have it removed for free. The second option is definitely the more appealing one, which you can get when you choose Sell Your Trucks Melbourne. We have the reputation of providing Melbourne's most reliable Truck Removal Service while providing the industry's best Cash for Trucks rates. We prioritize giving our customers the fastest and most convenient Melbourne Old Truck Removal service and strive for 100% satisfaction every day.
Contact Sell Your Trucks Melbourne today at 0410 726 726
Do You Own an Old Truck? No Worries, We'll Offer an Instant Cash for Trucks Payment for It 'As Is'
Whatever condition your Old Truck is in, we'll happily pay you Instant Cash for Trucks on the spot for it.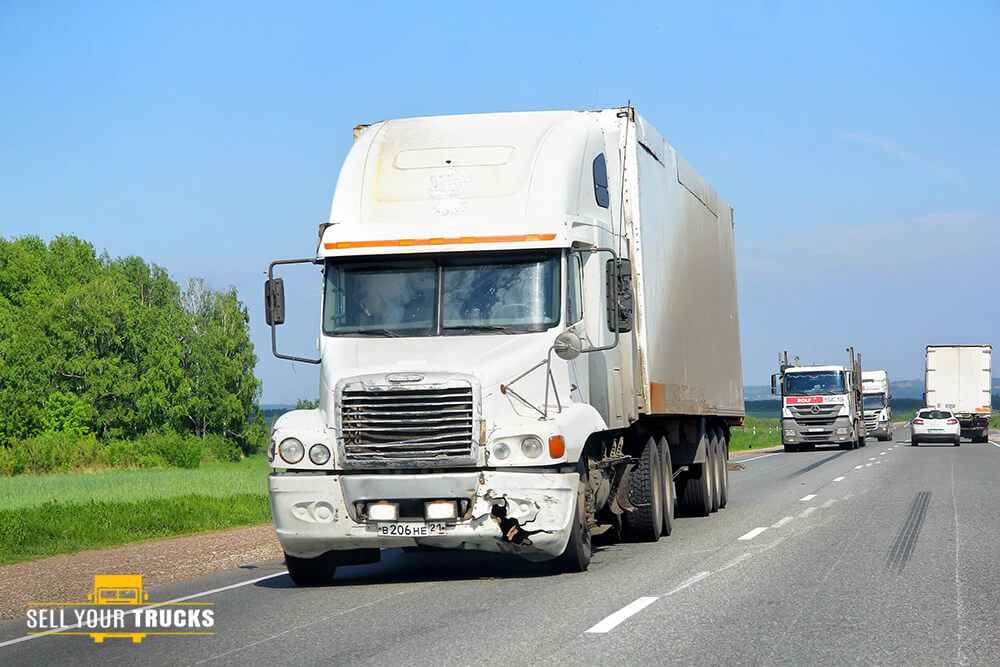 We provide Melbourne residents with Cash for Trucks by Online Bank Payment or Cheque including:
Old Trucks
Damaged Trucks
Unwanted Trucks
Scrap Trucks
Wrecked Trucks
Broken Trucks
Accident Trucks
Junk Trucks
Used Trucks
Registered & Unregistered Trucks
We Provide an Old Truck Removal Melbourne Service with Integrity and Confidence
Our Fully Certified Truck Removals team is handpicked for their years of industry experience, high level of reliability and an honest work ethic. Our priority is to get you the highest Cash for Trucks offer as possible while providing an Old Truck Removal service that is completed quickly and with little effort on your part. There's no wonder why Melbourne chooses us as their go-to Old Truck Removal Business and we plan on continuing to be Melbourne's best Cash for Trucks team for many years to come.
Are You Short of Time? We'll Buy & Remove Your Old Truck in Record Time
There are many ways Sell Your Truck Melbourne make the sale and removal of your Old Truck completed at maximum speed and convenience.
Some of these ways include:
Instant Quotes: are you dreading the hassle of getting quotes? With Sell Your Trucks, we don't need to view your Old Truck in person to provide a Truck Appraisal. Our Instant Quotes can be provided over the phone online. We simply ask for some details about your truck such as its condition, make & model, the number of kilometres it has been driven, its size, age and weight.
Prompt & Free Truck Removals: our Truck Removals can be completed in about 30 minutes. Our licensed Truck Removal Professionals will complete the collection of your vehicle with speed and ease. You can also choose to drive your truck to us yourself if it is still roadworthy. This may give you a slightly higher Cash for Trucks offer (up to $50 or so extra).
Free Paperwork: to make things go as fast as possible, we provide all the necessary paperwork already prepared and free of charge. Just bring your Photo ID, Proof of Ownership and remove your registration plates.
Instant Cash for Trucks by Online Bank Payment or Cheque: One of the best ways we make the sale of your truck lightning-fast is that we buy trucks 'as is', so there's no need to prepare or repair your truck to make it more sellable.
We Pay Top Cash for Old Trucks from Any Make or Model
For Sell Your Truck Melbourne, every truck brand is valuable to us.
We Pay Cash for Old Trucks from all makes and models by Online Bank Payment or Cheque including:
Isuzu
Hino
Freightliner
Volvo
Mercedes-Benz
DAF
UD
Scania
Kenworth
Cat Trucks
Mack
Western Star
Contact Sell Your Trucks Melbourne today at 0410 726 726