Sell Your Trucks Melbourne began with the goal of being Melbourne's most dependable Truck Removal service. With over 15 years of industry experience, we've achieved that goal thanks to our dedication to providing an unrivalled Truck Removal service and Honest Cash for Trucks offers Melbourne wide. We represent the trusted alternative to the often hassle-prone process of disposing or selling your truck, providing exceptional 'Same Day' Truck Removals and Top Cash for Trucks offers for vehicles in any and all conditions.
When You Choose Us, You Get the Industry's Finest Truck Removal Specialists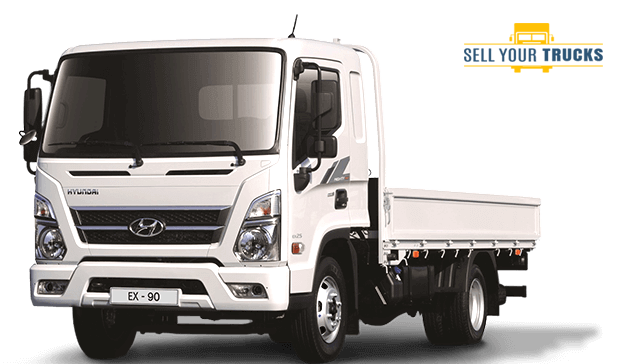 Our Truck Removal Experts are fully licensed and handpicked for their reliability, experience and honest work ethic. Our team is passionate about achieving 100 % customer satisfaction and will go above and beyond to providing you with a lightning-fast Truck Removal service that pays you the top dollar offer that you're hoping for.
We Take Out the Stress of Selling Your Truck & Replace it with a Hassle Truck Removal
Sometimes selling or getting rid of your vehicle can be a lot of hassle, time and work. Some people even end up having to spend money. At Sell Your Trucks, we've perfected a highly beneficial Cash for Trucks Melbourne service that ensures that you can Sell Your Truck stress-free and quickly.
But how exactly do we take out the usual hassle of selling your Truck?
Instant Cash for Trucks in Any Condition: We buy vehicles 'as is' so you don't have to worry about preparing or repairing your truck to be more sellable.
Lightning-Fast Truck Removals: We value your time and convenience, so we'll have your truck bought on the spot and removed in about a half an hour process.
Free Paperwork: we know you have better things to do thang go through mountains of paperwork. So, we'll handle that free of charge. Simply bring photo ID and proof of ownership.
Instant Quotes: we care about your convenience, so we provide Instant Quotes over the phone or online.
Our Promise
At Sell Your Trucks Melbourne, we are proud to have the reputation as Melbourne's most dependable Truck Removal Service. As such, every day we are dedicated to maintaining that reputation thanks to our passionate team. Our Truck Wrecking Service comes with the guarantee of uncompromising quality.
When you choose us to sell your truck, your get the promise that we will:
Provide an honest Truck Removal service that makes you our number 1 priority
Provide a prompt and reliable service that is always on time and completed with ease
Provide the industry's best and most trustworthy Truck Removal team
Provide an unrivalled Truck Removal service, perfected with years of industry experience
We're Available with a Simple Phone Call
Melbourne's top Truck Removal service is simply a phone-call away. We provide quality Truck Removals Melbourne wide and are never far away when you require our services.
Contact Sell Your Trucks Melbourne for an Instant Quote today at 0410 726 726