Sell Your Trucks makes selling your unwanted car as simple as one phone call to book your Free Car Removals Melbourne. We'll make the payment and remove the vehicle in under an hour. We provide Melbourne residents with the guaranteed sale of their car by paying Top Cash for Cars in any condition, make or model, or type. No longer do you have to worry about your vehicle being 'unsellable' because we find value in all vehicles, even when they are wrecked, old or written-off.
Wherever your vehicle is located in Melbourne, you can count on us for a top-class Car Removal service that gives you the competitive Cash for Cars payment that you seek.
Contact us today at 0410 726 726
Get Your Free Car Removal Melbourne the Same Day You Contact Us
Would you like to have your unwanted car removed and paid for as soon as possible? Our dynamic team can have everything done and dusted (including an on-the-spot payment) in around 30 minutes. Our state-of-the-art tow trucks and experienced team can collect your vehicle from any location, whether it is a car, truck or bus. If your vehicle is wrecked or broken down, our team can tow it with ease and speed. All you have to do is call us to book your Free Car Removal Melbourne service at a day and time that suits you best.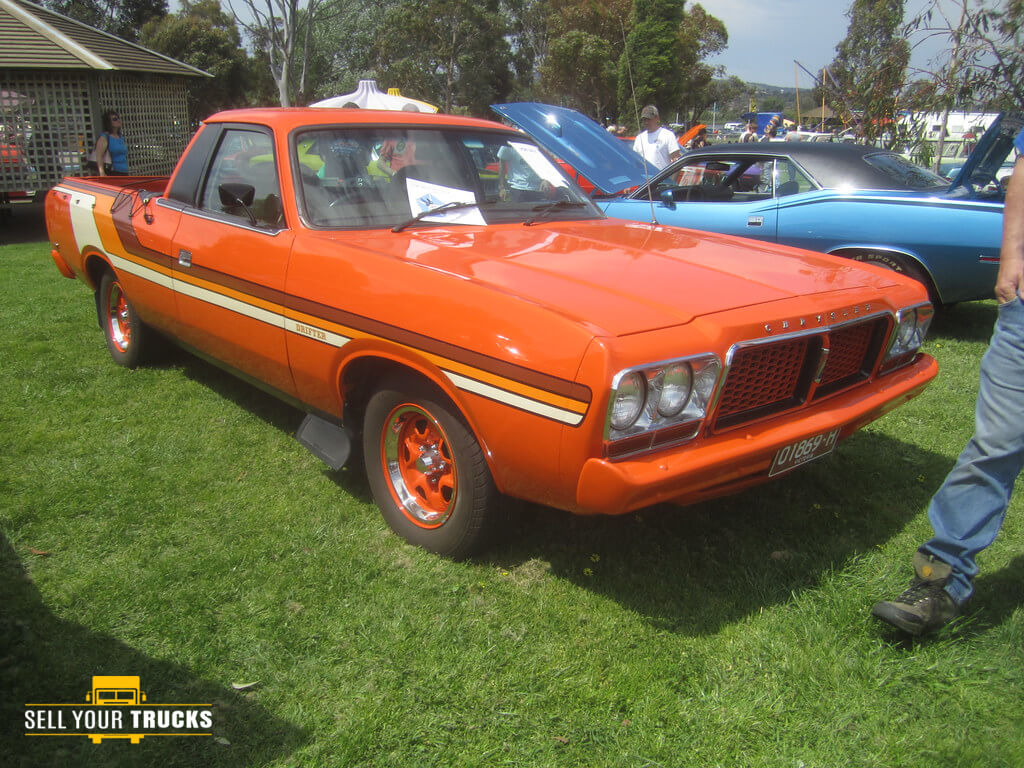 We Make Selling Your Car Easy with Free Instant Quotes!
Dreading the time-consuming process of looking for the right buyer? We can provide Instant Quotes over the phone or online without needing to inspect your vehicle face to face. Our accurate and fair car appraisals simply require that you give us some relevant details about your car.
Some of these details include:
Its condition
Its make
Its model
Its vehicle type
Its weight
Its size
Its age
The odometer reading
Get a Fantastic Cash for Cars Offer – Even If Your Car Is Scrap, Old or Damaged
Why would anyone want to pay top dollar for a broken car? Well, Sell Your Truck is a leading Car Wreker Melbourne and purchase vehicles for their auto parts and metals. This means that a car doesn't need to have a certificate of roadworthiness for us to purchase it. Some of the valuable materials a broken car might have are metals, doors, tyres, rims, converter, the speaker system and more.
We pay Cash for Cars in Melbourne by Online Bank Payment or Cheque, buying cars of any and all conditions, such as:
Old Cars
Damaged Cars
Wrecked Cars
Unwanted Cars
Mechanical Fault Cars
Used Cars
Scrap Cars
Damaged Cars
Registered/Unregistered Cars
Junk Cars
Broken Cars
Flood Damaged Cars
We Provide Honest Cash for Cars Offers for Any Make and Model
At Sell Your Trucks, we're interested in your car no matter what make or model it is.
We'll pay you by Online Bank Payment or Cheque for your:
Toyota
Ford
Nissan
Holden
Mazda
Mitsubishi
Suzuki
Subaru
Skoda
Renault
Volkswagen
Honda
Hyundai
Kia
Audi
Isuzu
How to Get a Free Car Removal in Melbourne?
When we purchase your vehicle, we offer to collect it from its location free of charge. You can alternatively drive it to us yourself if it is still roadworthy, which may add up to $50 to your Cash for Cars offer. The first step is to call us for an Instant Quote and then book your car removal. Next, after our Licensed Car Removals Experts arrive, you'll be paid on the spot. Finally, your vehicle will be towed from its location.
1. Instant Quote
2. Cash for Cars by Online Bank Payment or Cheque
3. Free Car Removal
You will need to remove your registration plates, as well as show us a Photo ID (such as your driver's licensed or passport) and Proof of Ownership. Also Get to know about Cash for Accident Truck Service.
Contact us for a quote today at 0410 726 726