Selling any vehicle is really difficult. Especially if the vehicle is a huge truck, that has been on the road for a very long time.
But we offer the best solution. Now you can get rid of your old and damaged truck with ease, that too from the safety of your home or office.
All you have to do is to contact us.
We Sell Your Truck, The Leading Cash for Truck Company in Melbourne.
With a humble beginning 15 years ago, we have become the leading Damaged Truck Removal Company in Melbourne with dedication and hard work.
Our crews are experts in what they do. They are the best in the Damaged Truck Removal industry in Melbourne.
With our experience, we have found out new and innovative solutions for all Damaged Truck Removals. We have perfected an unrivalled Truck Removal Service in such a way that helps in getting the job done in the best and easy way possible. We get the job at hand done quickly. We also take into consideration the mindset of the truck owners and make sure that the truck owner gets the best deals.
Top Cash for Old Damaged Trucks in Melbourne.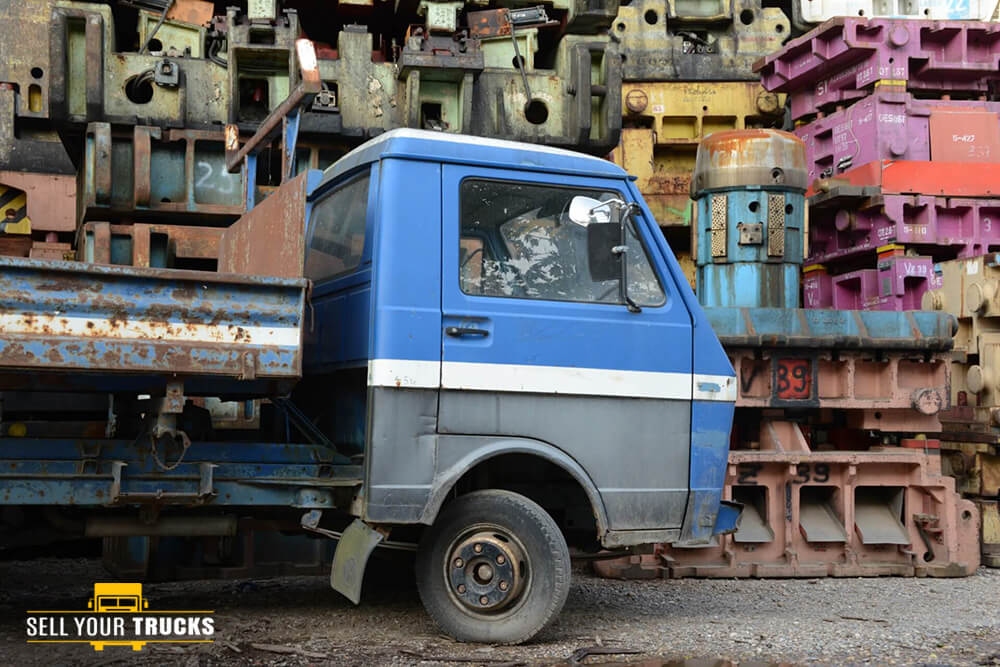 Truck owners and drivers pay a huge amount to buy new trucks. They spent more time on the road with their trucks. So it's very common that they customize each vehicle according to their desired needs. More money is spent to make the trucks more efficient and convenient. Each truck has more customized parts than an average sports luxurious car.
But when it gets old or damaged, maintaining that truck will be creating huge maintenance expenses. These costs will surely burn a hole in your pocket.
We offer the best Cash for Truck prices for all your Trucks.
We at Sell Your Truck understand your concerns regarding the value of trucks when they are old or get damaged.
We offer completely Free Truck Removals in Melbourne. We have the best crew who are capable of finding the best rates for your vehicle.
As the best Truck Wreckers in Melbourne, we offer the hassle-free, fast and honest sale of your Damaged Truck. Over the years we have perfected the Truck Removal Services to be lightning-fast.
We pay Cash for Trucks in any condition including:
1. Flood Damaged Trucks
2. Damaged Trucks
3. Used Trucks
4. Wrecked Trucks
5. Junk Trucks
6. Unwanted Trucks
7. Old Trucks
8. Registered & Unregistered Trucks
9. Scrap Trucks
10. Broken Trucks
11.Mechanical Fault Trucks
12.Accident Trucks
We take apart all the parts of the truck to offer you the best possible rates.
Parts which are not damaged will be taken apart and will be repaired. These parts will be polished and painted and sold in the Used Vehicle Parts market.
So whatever condition your vehicle is in, we still buy it and pay you Top Dollar.
You contact us by any means, our Team is ready to assist you with the Truck Removal. We will be with you every step of the way till you are happily satisfied with the promised amount and of our service
Contact us at 0410 726 726. Or you can mail us at info@sellyourtrucks.com.au