Are you a truck owner who wishes to get your old truck removed?
Do you have an old truck that you wish to dispose of?
Getting an old truck sold is difficult. A truck is not like other vehicles. Due to the long kilometres travelled with huge weights, a truck is prone to more damage and wear and tear than most vehicles.
People always think that buying a second-hand truck is not worth the money. In a way, it's true as trucks are used in rough terrain and also in all types of climates. So it's natural that damages and wear and tear in trucks are more than in common vehicles.
But what if you can still find a buyer for your old truck?
A buyer who understands the value of a truck and is willing to pay top dollar for it.
That's what we are at "Sell Your Truck".
We buy old and damaged trucks in Melbourne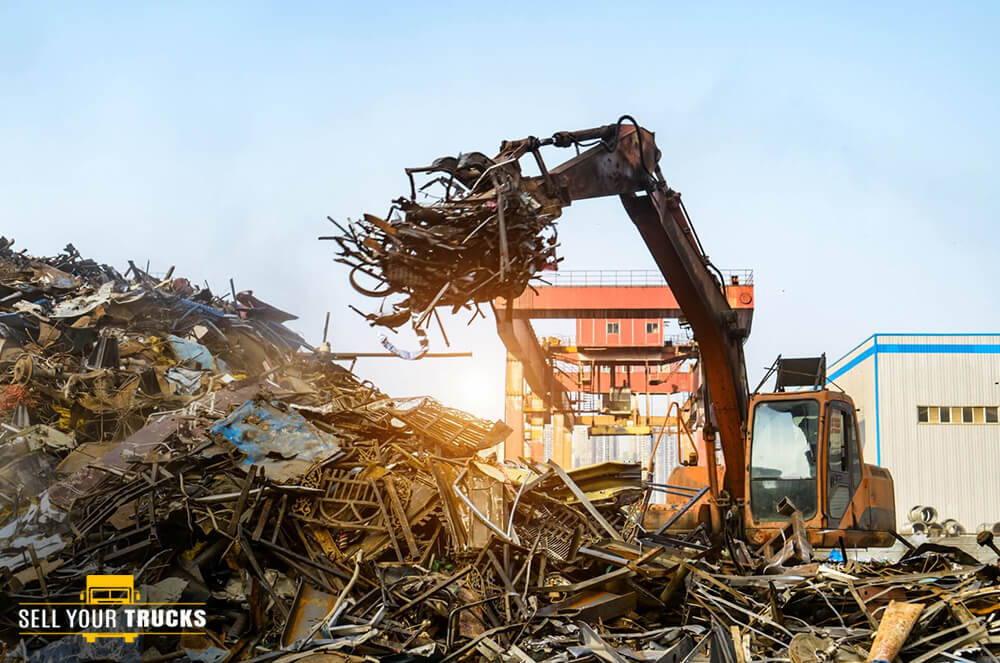 As truck owners and drivers ourselves, we know the importance of selling a truck at the right time to the right buyer.
And that's why we at Sell Your Trucks offer rates that are of the highest in the market. As one of the leading Cash for Trucks companies in Melbourne, our team will buy any and all types of trucks. It doesn't have to be running or to be in a good condition. It could be rotting to pieces, and still, with us, you have got a guaranteed truck buyer.
We pay top cash offers for trucks in every condition including,
We also provide various services to make the sale process easy and convenient for you. We provide Free Truck Removals in Melbourne so that you don't have to pay anything extra to get your truck towed away.
Some of our main services include
Instant Cash for Trucks in Any Condition

Free Truck Removals Melbourne Wide

Instant Quotes for Your Convenience

Eco-Friendly Truck Wrecking

Eco-Friendly Truck Recycling

Free Paperwork to Make Selling Your Truck Hassle-Free
We have years of experience in the industry of Cash for Truck and Truck Removals. We are dedicated to providing top quality services to all our customers. Let it be a Cash for Truck deal or a Free Truck Removal service, our services are true, instant and transparent.
There are numerous reviews and testimonials of our satisfied customers that will underline the good quality of our services.
You only have to contact us to avail of our different services.
So call us now at 0410 726 726 or email us at info@sellyourtrucks.com.au for the best rates for your trucks.
Sell Your Trucks – Melbourne's Best Cash for Trucks Rates.