Trucks are the most spacious vehicles as these are used for transporting the massive amount of goods from one place to another place. In the transportation industries, trucks are widely used to serve its purpose of transportation of items to distant places but when the truck becomes old, it becomes risky to drive on roads.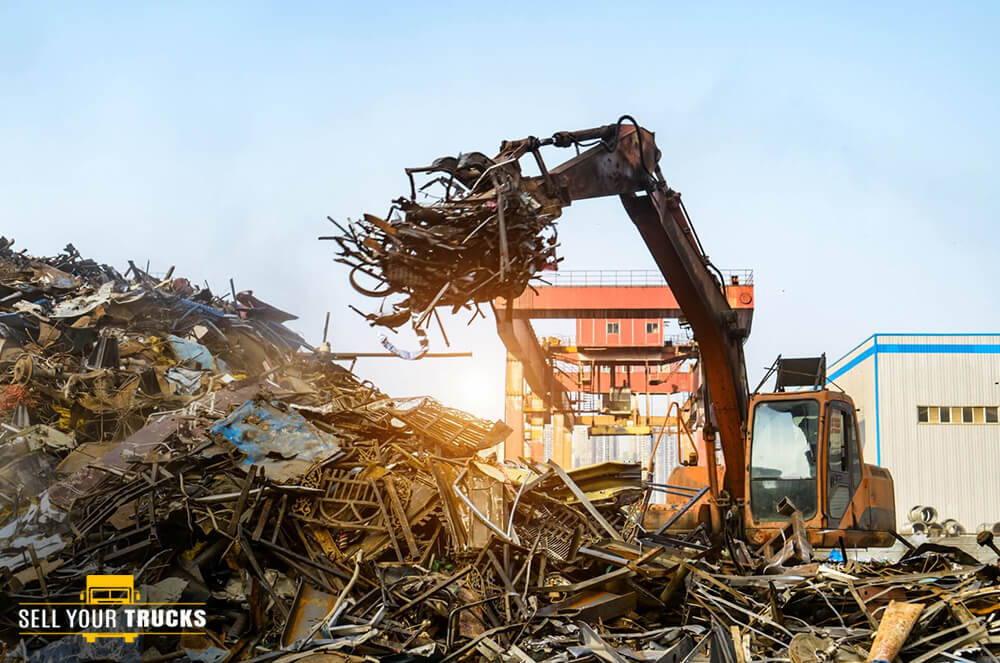 Also, keeping the old truck in your garage is wasting a huge space but finding an old truck dealer is also a hectic job. We, at "sell your trucks", understand the dilemma of the old truck owners and do not see any point in the keeping of a Scrap Truck at your tenure. We know that you hardly find a reliable old truck dealer in Melbourne and that's why we, Sell your trucks, are there to serve you to get rid of your old and rusted trucks.
We offer you the most convenient services for unwanted truck removal in Melbourne. We are a licensed and registered truck Removal Company and hence we are the best company for you to pick. The reasons to hire "Sell your trucks" are-
Suitable Timings- Being a client-oriented truck removal company, we offer timely services to the clients as per their convenience. When the truck owner finds that the old truck is not coming in any use and occupying the space in the garage, the truck owner can simply call us and hire us to get the old truck removed at any time they find convenient.

Decent cash for trucks- we understand how much money you have spent while buying a truck and your expectation of getting a fair cash price in exchange while selling it off. We buy the old truck in any condition and pay as per its condition. If the auto-parts of the truck is in working condition, then you may receive a handful of instant cash in return. This is the reason why we recommend our clients to sell off their old trucks timely when they are in working condition.

No Hidden charges- unlike other old vehicle dealers, Sell your trucks is a Truck Removals Melbourne, where you get a transparent deal. We don't keep any hidden charges and offer you a fair deal

Exceptional services- from customer helpdesk services to truck removal to receiving payment, you will experience delivery of smooth services at Sell your trucks. Our team serves the clients with utmost dedication and passion.

Free Truck Removals Melbourne- we are among the best truck removals Melbourne that provides truck removal services for free. We help you save a lot of money to be spent on truck removal services. The team members of our team visit the location of the old truck and remove it on their own.

Eco-Friendly Recycling-we are responsible for truck recyclers and strive to make maximum use of the old truck's parts and metals to ensure minimum wastage of resources and cause minimal landfilling.
Contact 0410 726 726.