Are you tired of seeing your old truck? If you are looking to recycle or remove your old unwanted junk or damaged truck that is not worth repairing. Sell Your Truck is a licensed Truck Removal Company in Melbourne that serves you throughout Melbourne. We ensure customer satisfaction every time and offer free vehicle removal service so you don't have to worry about anything.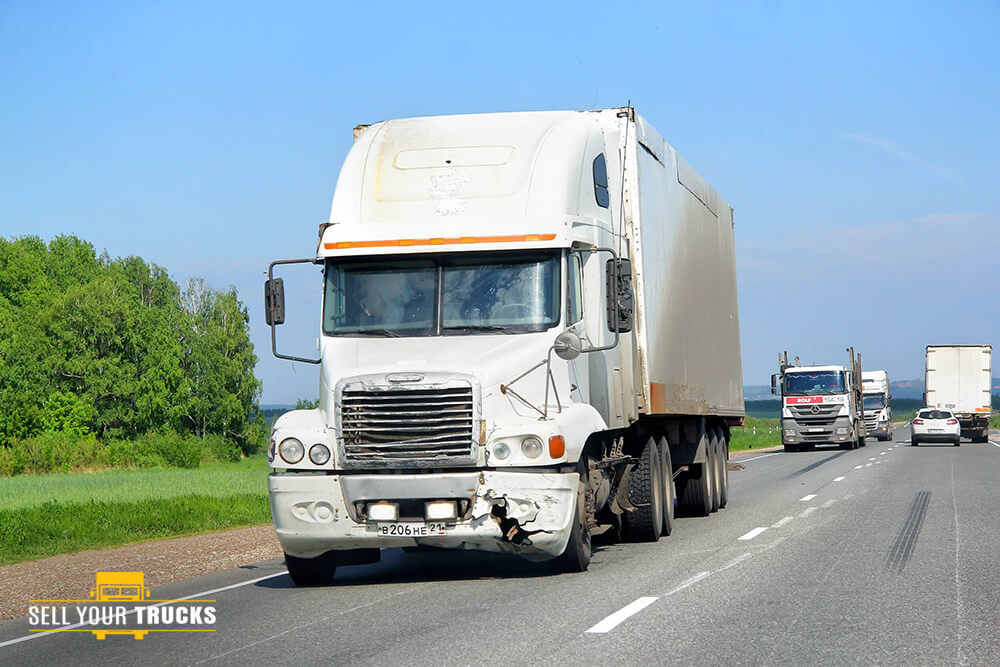 "Sell Your Truck" is a professional company with many years of experience in this field. We do not charge you for removing your truck and provide free truck removal services.
Our services
As time passes, your truck loses its value. You resort to online ads and advertising, but it can be a time-consuming thing. Selling your old truck with "Sell your truck" even easier. We provide you with hassle-free service. Take advantage of our free removal service today to help preserve the environment. Our Services:
• Free to remove unwanted trucks or bodies with or without wheels
• Removal of heavy vehicles
• Accident or breakdown vehicles removal
• Junk truck removal
• Scrap truck removal
• Top Cash for Trucks
How can we leave our damaged or unregistered trucks away and take up extra space in the garage when we can remove them and recycle them instead of stopping the environment and space. We are here to solve your problem. We serve you the highest quality truck removal.
How to sell your truck?
• You can connect with our expert team on our customer helpdesk number and get answers to all your queries regarding truck removal.
• Only after agreeing to certain terms and conditions, you take your decision. As a valued customer, we work according to your policy.
• Our team members will be there as per your given time. You will have to sign some legal papers to save more time during the inspection. The papers are owned by the title of the truck and the sales contract.
• Get us on the spot by selling your unwanted truck. Our company has a proper towing truck service that can load trucks of all sizes. You do not have to pay for this service.
Benefits of truck removals Melbourne
Instant cash quotes
What is the proper price for your truck? We tell you this, you can contact us to provide you with the model work of your truck and complete details of the truck, and then Cash for Old Trucks Melbourne will give you an instant cash quote of the worthy amount.
Cash payment
Cash is paid on the spot. When we accept an offer and a truck removal procedure is scheduled. All cash payments are made at the time of truck collection.
Free Paperwork and Free Removal
We provide all legal proceedings to allow for the transfer of title of ownership to smoothen the process for both buyer and seller. You are assured of a hassle-free and legal truck removal deal with us. With the saving of your time, your truck is removed on the same day you decide.
Contact us to know more 0410 726 726.