Truck being a sizable and expensive vehicle needs to be removed in a planned and organized way. A truck holds a great value even after it becomes older or becomes unroadworthy. There are numerous internal parts, pieces of machinery and accessories in trucks, and the vast amount of metal used for making its body that holds fair value and can be redeemed at the time of truck removal. But there are many truck removal companies who may treat your old truck as just trash and would offer a small amount in exchange for that old truck.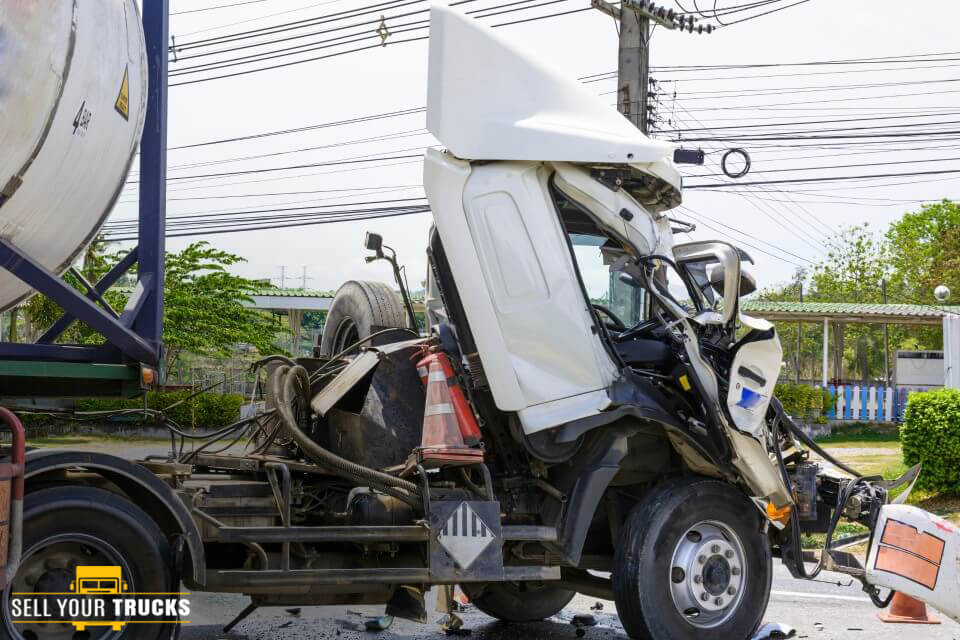 If you are planning to get rid of your old truck, then do proper research before selling it off. Rave decisions may cost you a considerable expense. In Melbourne, you may get plenty of reputed truck removals and sell your trucks. It is among the top Damaged Truck Removals in Melbourne that offers its clients the smoothest and prompt Truck Removals services and offers many other conveniences to ensure no trouble to its clients.
Some of the exclusive services of Sell your Trucks are as follows-
1. "Sell Your Trucks" buys your old truck in any condition. Whether your truck is in working condition or not or has met with an accident, damaged or has become age-old, sell your truck is the Hail Damaged Truck Removals in Melbourne that accepts all types of trucks of any make, model and in any condition.
2. The truck removal company offers the best price for the truck after inspecting its condition. With "Sell Your Trucks", you can get a fair value for each part and accessory of the truck depending upon its condition.
3. To save your expenses and offer you a more beneficial deal, sell your trucks even if you do not charge any fees for the towing away of your scrap truck. The professional staff visits the site of the old truck. It gets it removed from the site with the advanced and latest truck removal machinery and equipment in the most organized way without charging a single penny.
4. The company offers value money for the scrap truck and offers instant payment. Unlike other Truck Removals, Sell your trucks believes in customer convenience and hence like to process the mortgage at the time of truck removal only to reduce the hassle of waiting for the payment for the months.
5. Sell your trucks is the Truck Recycling Melbourne that removes or wrecks the old truck and recycles it to ensure proper use of the metal used in the truck body and the machinery and accessories used in trucks. It is the most responsible approach to ensure maximum utilization of resources and minimum wastage left for decomposition and landfill.
With "Sell Your Trucks", get Top Cash for Trucks in your pocket in no time. We are a quick Unwanted Truck Removals in Melbourne that offers the swiftest and convenient truck removal services and pays instant cash for trucks of any make and model and condition. Call us now and get rid of your old truck in a most hassle-free and eased out the way.
Contact us to know more 0410 726 726