No matter how careful you drive, or how good the roads are, vehicles, especially trucks undergo damages with time. The severity of the damage will vary from scenario to scenario.
The decision to sell your truck should be based on the damages. If it's minor repairs and maintenance you can easily get it rectified.
But what if the damages are severe and costly to repair?
That's when you should think about selling your Damaged Truck for Cash. You can always get assistance from Cash for Cars, Cash for Truck companies to dispose of your vehicle.
Sell Your Damaged Truck to SELL YOUR TRUCK
Sell Your Truck is one of the leading companies that buy Damaged Trucks. As the best paying Damaged Truck Removals in Melbourne, you won't have to face difficulties selling your Damaged Unwanted Truck.
You can sell your truck in the shortest time for the best price. All you have to do is contact them at 0410 726 726. We have the best appraisers in the industry. These appraisers will surely provide the best quote.
You don't even have to take the vehicle to our facility. The validation of your vehicle can be done over the phone or by sending them a mail to our mail id info@sellyourtrucks.com.au. There is also an option on the Contact Page of Sell YourTrucks. You can fill the forms in the contact form and add a small message.
We buy trucks of any shape and size. Based on the condition of the vehicle you can get the best price for them.
We pay Cash for Trucks in any condition including:
Damaged Trucks
Wrecked Trucks
Junk Trucks
Old Trucks
Scrap Trucks
Broken Trucks
Accident Trucks
Mechanical Fault Trucks
Registered & Unregister
Weed Trucks
Flood Damaged Trucks
So get in touch with them for the best rates. You won't be disappointed.
We are not the kind of people who quote one rate on the phone and change it when We come for the Truck Removal.
As long as the details you provide over the phone or mail is correct, We will pay the agreed rate when We come for the Free Truck Removal in Melbourne.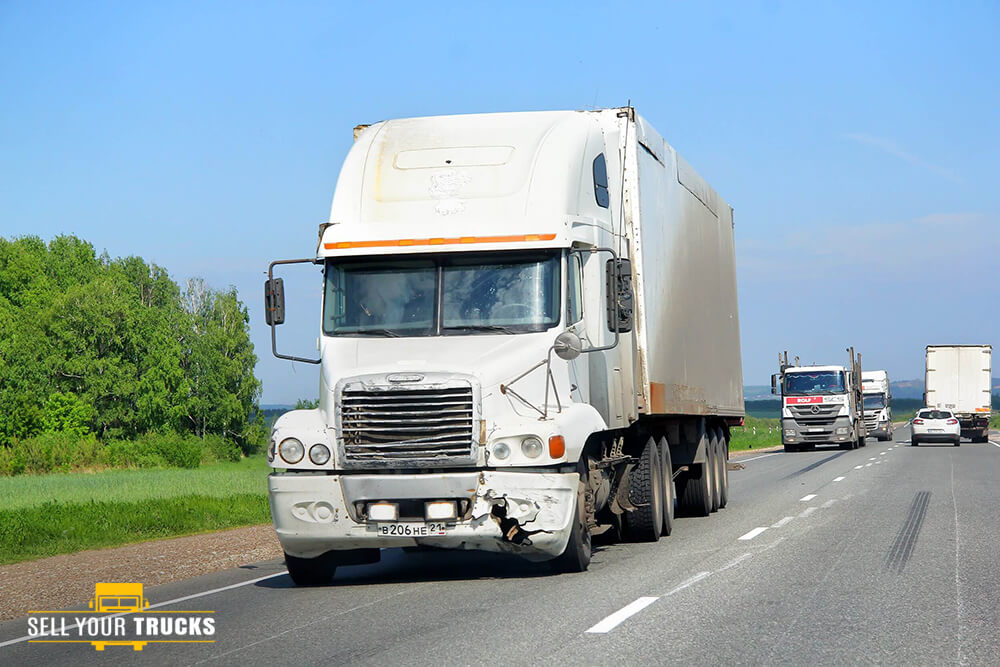 Yes! Even the Truck Removal is FREE!!
You don't have to spend any amount, time, effort or energy to get the truck to our facility. We will do it for free.
Best Cash for Trucks of any brand
As the best Cash for Truck in Melbourne, We are a guaranteed buyer for all types of truck. We buy almost all the brands of truck paying the best price for it.
Some of the major brands We buy are,
Hino
Mack
Kenworth
Isuzu
Mercedes-Benz
Western Star
Freightliner
UD
DAF
Volvo
Scania
Cat Trucks
So why wait?
If you think your truck is beyond repair or if you need the best price for it, call them.
Sell Your Trucks – Melbourne's most dependable Truck Removal service
So call now at 0410 726 726