No one can say when it is time to sell your truck. People sell their ruck based on several factors like the age of the truck, the condition of the truck, its use etc. People even sell trucks if they require cash for them.
Trucks are expensive pieces of machinery. Truck owners and drivers will spend more money on their trucks to customise the truck according to their use and comfort. But what happens when it gets old or damaged?
A damaged or an old truck won't fetch you much when you are trying to sell it.
You might even have to spend money to get it appraised or to tow that old damaged truck to a wrecking yard.
But what if you can sell it with just a phone call?
We offer the best Cash for Truck quotes in Melbourne.
We are "Sell Your Truck".
How we provide the best cash for trucks. quotes in Melbourne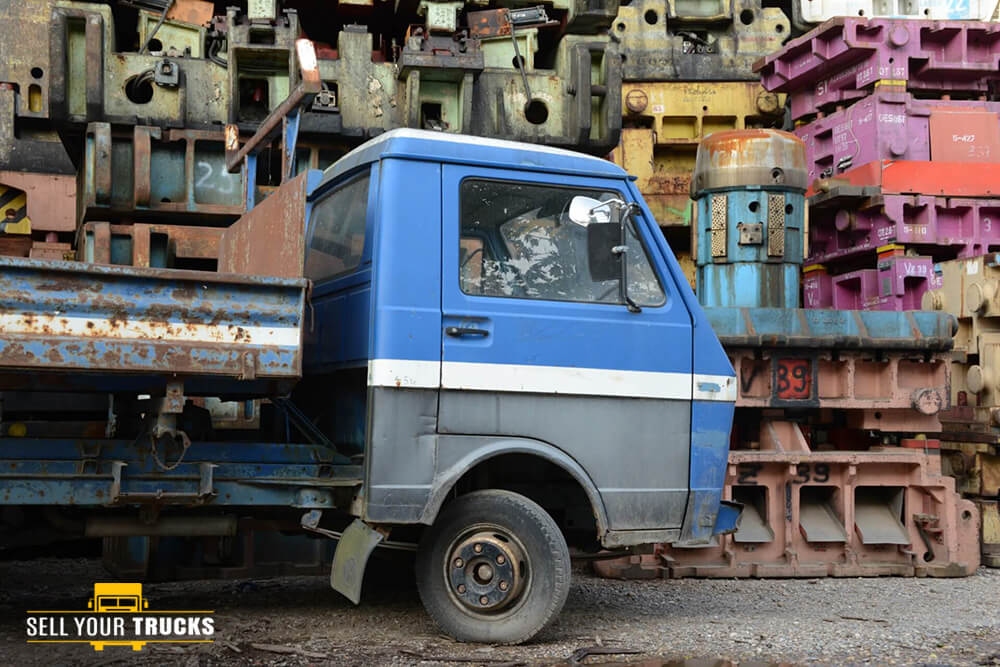 As our name implies, we are a Cash for Truck Company in Melbourne, which specialises in trucks.
We don't buy a truck to resell it. We buy trucks for their parts, metal and other valuable materials. When we buy a truck we salvage all parts that can be resold or repaired. We sell these parts to other vehicle owners or to companies who deal in second-hand parts. Parts that are damaged or can't be repaired will be wrecked. Trucks have tons of metals that are valuable. We consider all these when we provide you with an offer. So you can be sure that our offers will be top-notch.
We are not particular to any brand or make of trucks. At Sell Your Truck, we buy trucks of any make, model, brand, size, shape and condition. We even buy trucks in conditions like
Damaged Trucks
Wrecked Trucks
Junk Trucks
Old Trucks
Scrap Trucks
Broken Trucks
Accident Trucks
Mechanical Fault Trucks
Registered & Unregistered Trucks
Unwanted Trucks
Used Trucks
Flood Damaged Trucks
So you don't have to hesitate to call us to sell your vehicle. We are your guaranteed truck buyers.
Sell Your Truck in a day
As truck drivers and truck owners ourselves, we understand the importance of selling your old truck in a fast and easy way. We provide hassle-free Truck Removal solutions in Melbourne.
We have years of experience in this industry, and from the experience and knowledge we have gained over the years, we have found the perfect Truck Removal Process. Our Truck Removals are fast, best and have top cash offers.
We even come prepared with the contracts/paperwork to make the sale of your truck valid.
How to get the best Cash for Truck and Free Truck Removal service in Melbourne
If you wish for the best Cash for Truck and Free Truck Removal service in Melbourne, all you have to do is contact us.
You could ring us at 0410726726 or mail us at info@sellyourtrucks.com.au. We also have an option to get instant quotes, and that is by filling the online forms of "Instant Quote" provided on our "contact us" page of our website.
As soon as we have the details of your vehicle, our expert appraisers will check the details and will provide an instant quote.
Once you choose to accept our offer, you can avail yourself of our Free Truck Removal service. All you have to do is remove your registration plates and bring your proof of ownership. We will do all the heavy lifting while you sign on the dotted line of the contract.
With us as your truck buyer, you get a hassle-free Truck Removal experience.
Sell Your Truck – For the best Cash for Truck offers.
To get the best offers for your Truck, call us now at 0410726726