Do you have a damaged truck you wish to sell?
Looking for a buyer/company who deals in damaged trucks?
If you are in search of the best Cash for Truck Company in Melbourne, your search ends with us.
We are Sell Your Truck, the honest Cash for Truck service provider in Melbourne.
Whatever the condition of your vehicle is, we will buy it offering the best price.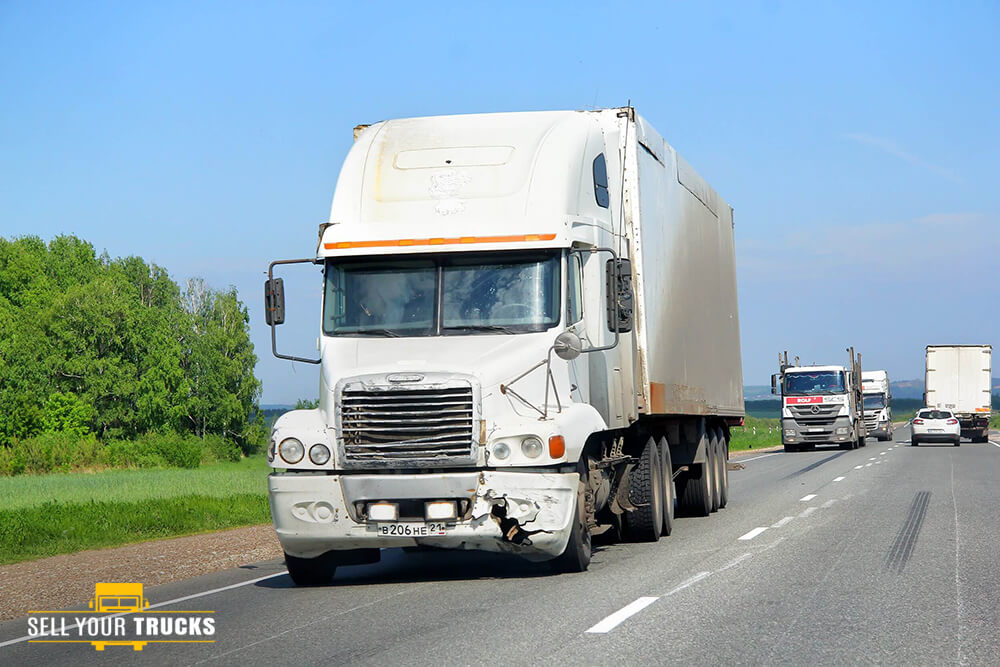 How our process work
You would have paid a fortune to buy your truck. More amount would have been spent on it to customise it according to your need and comfort. But when your vehicle gets old or damaged, you won't be able to get much value for it.
Your only option is to sell it before it gets more damaged with time.
We at Sell Your Truck offer you the best Cash for Car deals. We even provide you with a Free Truck Removal Service in Melbourne.
The process of selling your vehicle starts with a phone call to us. Just ring us up at 0410 726 726 and provide us with the vehicle details.
You can even mail us to info@sellyourtrucks.com.au or choose to fill out the forms provided in the "Contact Us" page https://www.sellyourtrucks.com.au/contact-us/ of our website https://sellyourtrucks.com.au.
Now you don't have to tow your unwanted truck to us to get it appraised. Our expert appraisers can validate your vehicle from the details you provide. It will be instant and you can get the best offer in the shortest time possible. All you have to provide us are condition, make & model, size, weight, age, of the vehicle and the kilometres listed on the odometer.
Our team will check these details and will provide you with the best quote in an instant. Our quotes are of no obligation. You always have the right to consider other companies.
We have been in this industry for many years and have experience in finding out the best rate for each vehicle.
Once we have reached an agreement on the amount we will come to your doorstep to execute a professional Truck Removal service. Our latest tow trucks and experienced drives can do a successful Truck Removal in almost any terrain.
What kind of trucks do we buy at Sell Your Truck?
All brands and makes of trucks can be sold to us. We buy trucks in all sizes, shapes and conditions.
We pay top dollar to all brands including
Hino
Mack
Kenworth
Isuzu
Mercedes-Benz
Western Star
Freightliner
UD
DAF
Volvo
Scania
Cat Trucks
As for the condition of the trucks we buy
Damaged Trucks
Wrecked Trucks
Junk Trucks
Old Trucks
Scrap Trucks
Broken Trucks
Accident Trucks
Mechanical Fault Trucks
Registered & Unregistered Trucks
Unwanted Trucks
Used Trucks
Flood Damaged Trucks
So you don't have to hesitate to call us. With just a phone call, you can sell your truck in a day.
Just call us at 0410 726 726 and get our offers for your truck. We always make sure that you will be satisfied with our quotes.
So call us now. For more details visit our website https://sellyourtrucks.com.au
Sell Your Truck – The lightning-fast Truck Removal Service.
Call us now at 0410 726 726