We all know that trucks when bought fresh from the showroom are expensive and valuable. Trucks are usually bought for transporting goods from one location to another. So trucks are supposed to travel long distances carrying huge amounts of load in all types of climate and weather conditions.
Truck drivers and owners usually spend a small fortune to modify the truck and to customise it according to each of their specific needs and requirements.
Due to all these, trucks get more wear and tear than most of the other vehicles. As the years and kilometres travelled increases more and more repairs and modification has to be done to keep the truck fit and roadworthy.
In the long run, it is not feasible to maintain an old truck. The best option will be to sell it and get a new truck for your business.
It is not always easy to sell a truck as customers and companies always presume that an old truck is not worth much as it has been used to its maximum.
Cash for Truck companies is willing to buy trucks for a fair price.
We are such a Cash for Truck Company in Melbourne. Our aim is to provide our customers with easy and hassle-free truck selling options.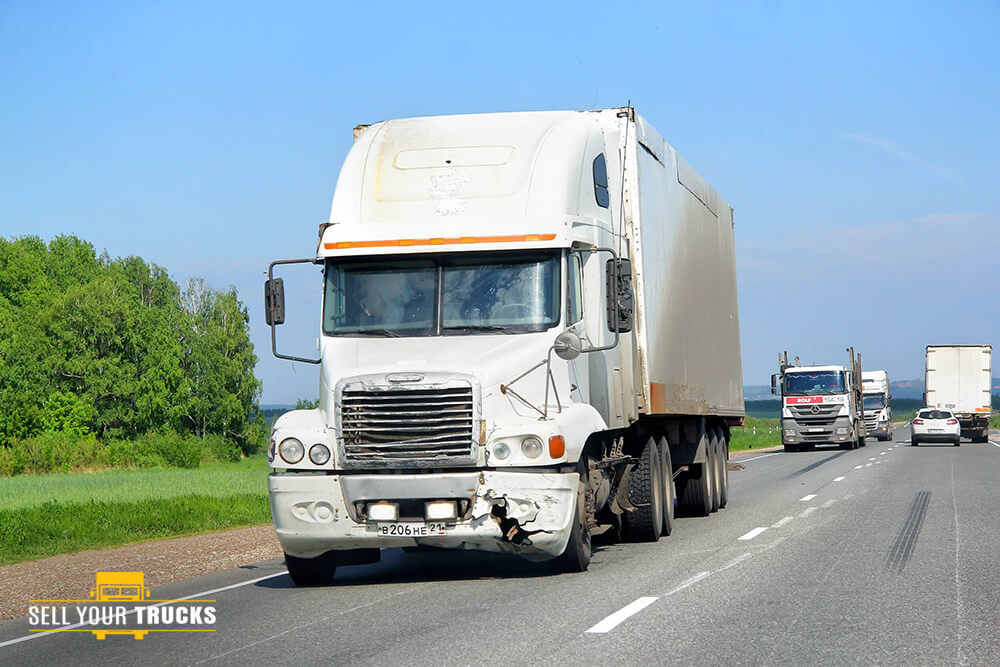 Why "Sell Your Truck"
Selling your old and unwanted or damaged truck is comparatively easier when you are dealing with Cash for Truck companies. But we stand apart from others. We as truck owners and drivers ourselves know and understand the importance of selling an old truck at the right time to the right person/company.
We, from our years of experience in this industry, have created a system by which we can find the best value of trucks in the shortest time possible.
To know the best value of your truck you don't have to do anything except contact us.
You can call us at 0410 726 726 or mail us the vehicle details to info@sellyourtrucks.com.au. We also have an option called "Instant Quote", where you can fill the online forms to get an instant quote. This option is on the "Contact Us" page of our website.
What types of trucks do we buy at Sell Your Truck?
As one of the leading Truck Buyers in Melbourne, we are always ready to buy all types of trucks. We don't give preference to any particular make or brand. We pay top dollar for all truck brands including
Hino
Mack
Kenworth
Isuzu
Mercedes-Benz
Western Star
Freightliner
UD
DAF
Volvo
Scania
Cat Trucks
Make, model, brand, size, shape and condition is not a factor for selling your truck, when We are your Truck Buyers. We buy trucks of any and all conditions. We pay Cash for Trucks in any condition including:
Damaged Trucks
Wrecked Trucks
Junk Trucks
Old Trucks
Scrap Trucks
Broken Trucks
Accident Trucks
Mechanical Fault Trucks
Registered & Unregistered Trucks
Unwanted Trucks
Used Trucks
Flood Damaged Trucks
With us as your truck buyer, you get a hassle-free Truck Removal experience.
Sell Your Truck – For the best Cash for Truck offers.
For more details, visit our website or call us now at 0410 726 726.